Star of Light Publications is the publishing imprint we use for spiritual books and for work with authors who lead events and seminars of a spiritual nature. Our initial publication through Star of Light Publications is For Giving Love by Dr. Leonard Laskow and forthcoming titles will include the Star of Light series of books as well as a number of other inspiring and inspired titles.
If you are an author working on a book that is of a spiritual nature and would like to be considered for publication under the Star of Light Publications imprint, please go to the Let's Talk page and submit an inquiry. We look forward to speaking with you!
Star of Light Publications Books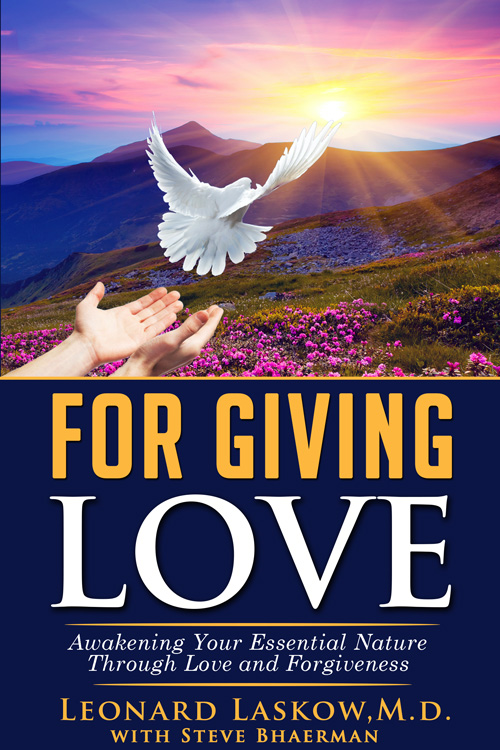 For Giving Love gives you the tools for giving yourself the unconditioned love and happiness you've always wanted.
This book addresses specifically how YOU can bring the very tangible power of love and forgiveness into your world. You will learn why forgiveness works, not just in metaphysical terms, but also biologically.
You will come to recognize the patterns and beliefs that create resistance to forgiveness, and you will see clearly how easy it is to overcome this resistance once you understand what a powerful force forgiveness is.
You will learn how to practice "presence" so that who you really are can compassionately transcend who you "think" you are. And, you will learn a simple, easy-to-use process to help you forgive and free yourself from past limitations and stories to finally be who you really are.
You will also have the opportunity to unconditionally love and accept yourself — and in so doing, become a light unto the world.
Thank you in advance for joining me on this transformational journey, and may the power of Love light your way.